We can install smart wiring in your home so you can control lights, outlets or your heating and cooling system anywhere in the world with a WiFi connection. The first and most obvious benefit to smart homes is convenience, as more connected devices can handle more operations (lighting, temperature, etc.) and free up the resident to perform other tasks.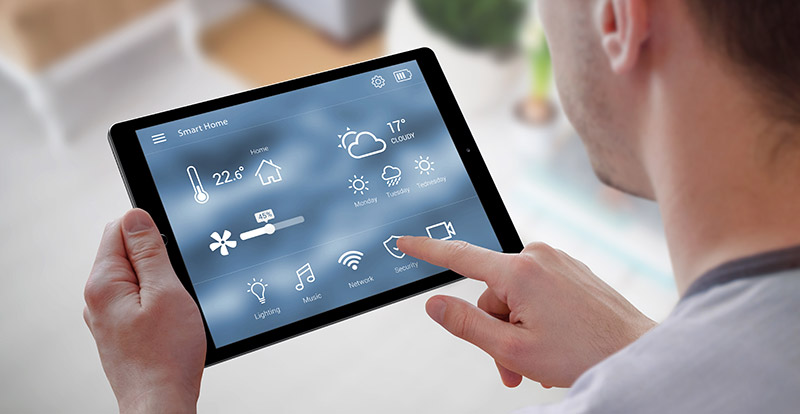 Smart home devices can help reduce costs and conserve energy. For example, you can program your home's AC and you'd have a comfortable and cool environment when you get home, but you could also leave your air conditioner off when you're not home, which would lower your electric bill and reduce energy consumption. Smart lights would function in a similar way.
Contact Us For a Fast Free Estimate!